High Risk Gloves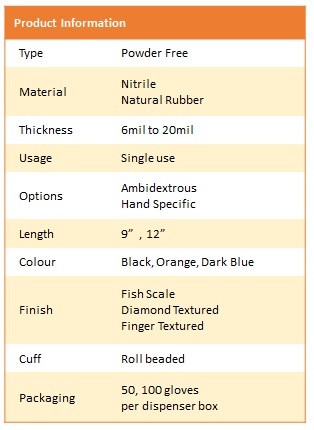 Features:
Enables safer and more secure handling with full textured grip that extends from the fingertips down across the palm of the hand.
Features a large fish scale pattern enabling good traction on wet and oily surfaces.
3D triangle diamond pattern delivers superior grip suitable for tasks that require gripping smooth or slick surfaces and where more dexterity is needed to hold onto small components.
Excellent flexibility allows use on either hand as patterns are embossed on both sides.
Provides smooth donning and extra comfort to the user when carrying out their task.